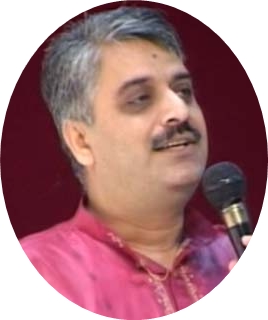 Rajesh Shekhawat
Director (Vigilance) - Railway Board

We witnessed a practical model of exemplary service while at this seminar. I came here seeking to know how spirituality can contribute to professional excellence. We learnt quite a lot about spirituality here. But I'd like to emphasize one thing. Being in the service sector, one very important aspect for all of us to learn is 'how to serve' and 'serving with a smile'

Here, we observed the type of service which is given, whether it was at the accommodation, at the sessions, at the dining areas. This service is selfless, with pure feelings and so much pleasantness! This is exemplary for all of us.
Out of the 16 lac employees of Railways, few can come until here. So, let us take this forward, develop our own faculties and also share it with others once we go back - this will be a big service.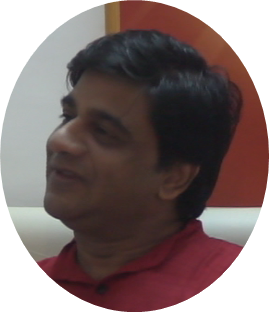 Ajeet Saxena
Chief Traffic Manager - Southern Railway

Spirituality is like understanding the operating manual for the machine called 'human being'. All our actions must be prompted by the dictates of the spirit; whereas, in current times, all our actions are dictated by the needs of matter.

First every human being needs to understand, as you educate here (at the Brahma Kumaris), that there is much more to the human being than the visible body and there is an energy within running this body which is called the soul. We need to see - whether, in this car, the steering wheel is controlling the wheels or vice versa?
Spirituality is not for the tired and retired; that when everything is over, when you've already been injured so many times, and nobody needs you - then you are, in any case, getting closer to God. Spirituality is for young people, who are stepping into this challenging world.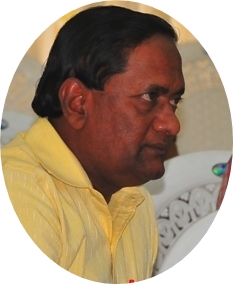 Gabriel Pillai
Senior Personnel Officer - South Western Railway

Spirituality will make a big difference in the way I train personnel. I train people in various other aspects. But after I came to this programme, I felt there is one thing which was missing and I wasn't doing. We depended mostly on IQ, PQ - Personality Quotient and then Emotional Quotient. But the Spiritual Quotient which was missing - I'm going richly back with this particular aspect of training and I will certainly apply it in my future sessions.

Spirituality, will also make a difference in the way I deal with those employees who commit some crimes and offences.... This is directly related to their spiritual life. Because if they think right, if they have God with them, I'm sure they'll be heroes. Without God, they are becoming zeroes. I think this all I realized at this great place - Mt.Abu.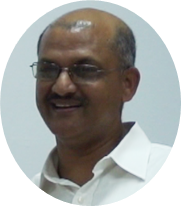 J.N. Laldas
Chief Engineer - WR, Indian Railways

Spirituality helps us recognize the power within us - most difficult tasks become easy. From the course of day-to-day living, when I came in touch with spirituality, I never imagined it will be so beautiful! I feel a lot of energy within. I feel I've been able to overcome the turmoil in my mind and the weaknesses that were affecting my performance.

God has given us so much capacity, but we tend to forget it and hence do not achieve much success. Through spirituality, by connecting with God, we are able to recognize the power within us. When this happens, the most difficult tasks also become easy.